It wasn't that long before I finally tried to own a statement pants. Back then when I wanted to upgrade my look, I always go for accessories instead of the outfits itself. Well, I'm not a big fans of pattern either (except stripes or polka dots), so I never really thought about having outfits with lots of pattern or different cutting on it. But lately, I've tried lots of new different things, and one of them is to try something different from when I used to wear back then. When my wardrobe used to consist of only monochrome plain outfits, I'm starting to add more colors and pattern on it.
On this post, I would like to do a little throwback moments to my vacation in Bali; where I brought one of my statement pants there with a thought that I didn't want to look too plain in my outfit because anyway, I won't wear any layers or too much accessories on me due to Bali's heat. And Voilà! I wasn't even disappointed with my choices; I paired it with my tube top and flip-flop; which is just perfect for the weather.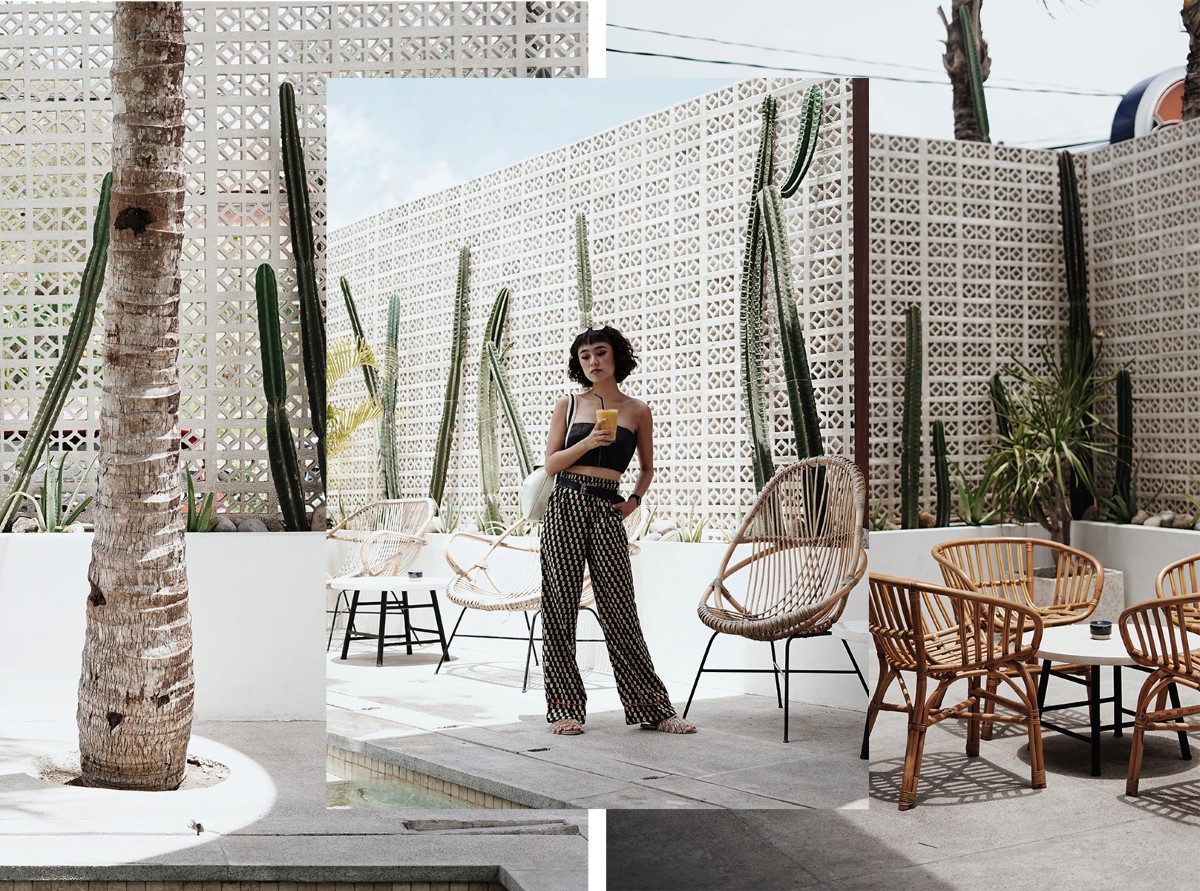 But one thing you should remember about statement pieces, they do called 'statement' for a reason. They'll easily caught people's eyes because it's eye-catching so be careful not to wear it too often or there'll be someone who'll come to you and said "you never change your outfits, eh?" (Which is actually ever happened to me once already, LOL).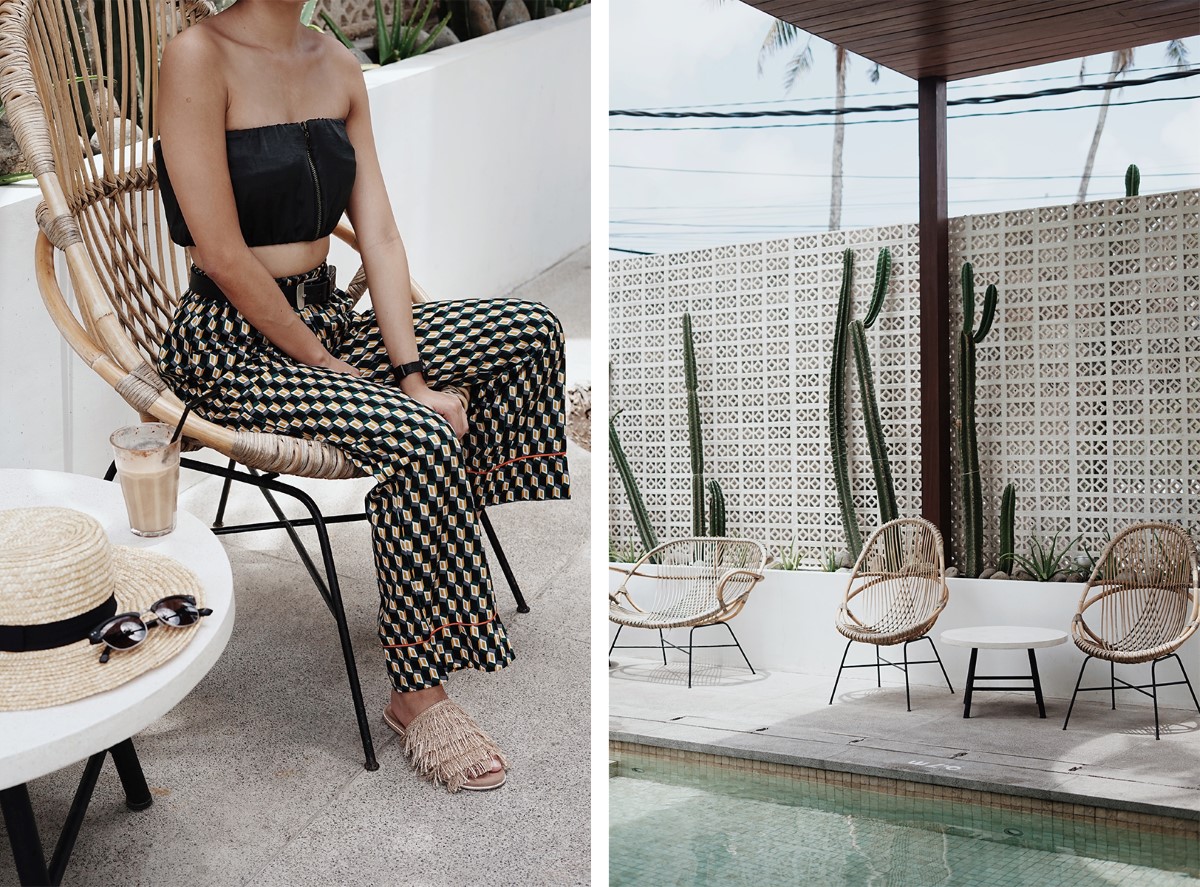 Anyway, I'm glad that I could spend my time here in this place called Cabina Bali in Bali. I'm enjoying the vibes and also the drink called Energy Boost. I definitely wouldn't mind to come back here if I'm going to spend my holiday later in Bali. 'til next time Bali!
- Nana -