What if you can only wear one pair of shoes for the rest of your life? Or maybe you can only bring one pair of shoes for traveling? Well, I know it's impossible to live with only one pair of shoes, but what if?
For me, comfort will always be my first priority when it comes to shoes. Since I moved around a lot, I need to choose fashion items that are convenient for me. I have to wear something that makes me move easily (yes, I moved a lot; going here and there). Anything with high heels will be a big problem for me; it worn me out easily. In fact, you can find my heels placed in the box, full of dust because I never wear it. What about wedges? NO! I hate wedges; I never even buy a single pair of wedges on my entire life.
So what kind of shoes that I probably gonna pick to match my routines? Flat shoes? Nah, it's too boring. Boots? Well, boots are not really the best option if you live in the place like Indonesia. I'll gladly use it on fall/winter season though. Flip-flops? Maybe but I don't live at the beach, so… Mules? I'm thinking of it but maybe as my second options. And what about sneakers? YES, please!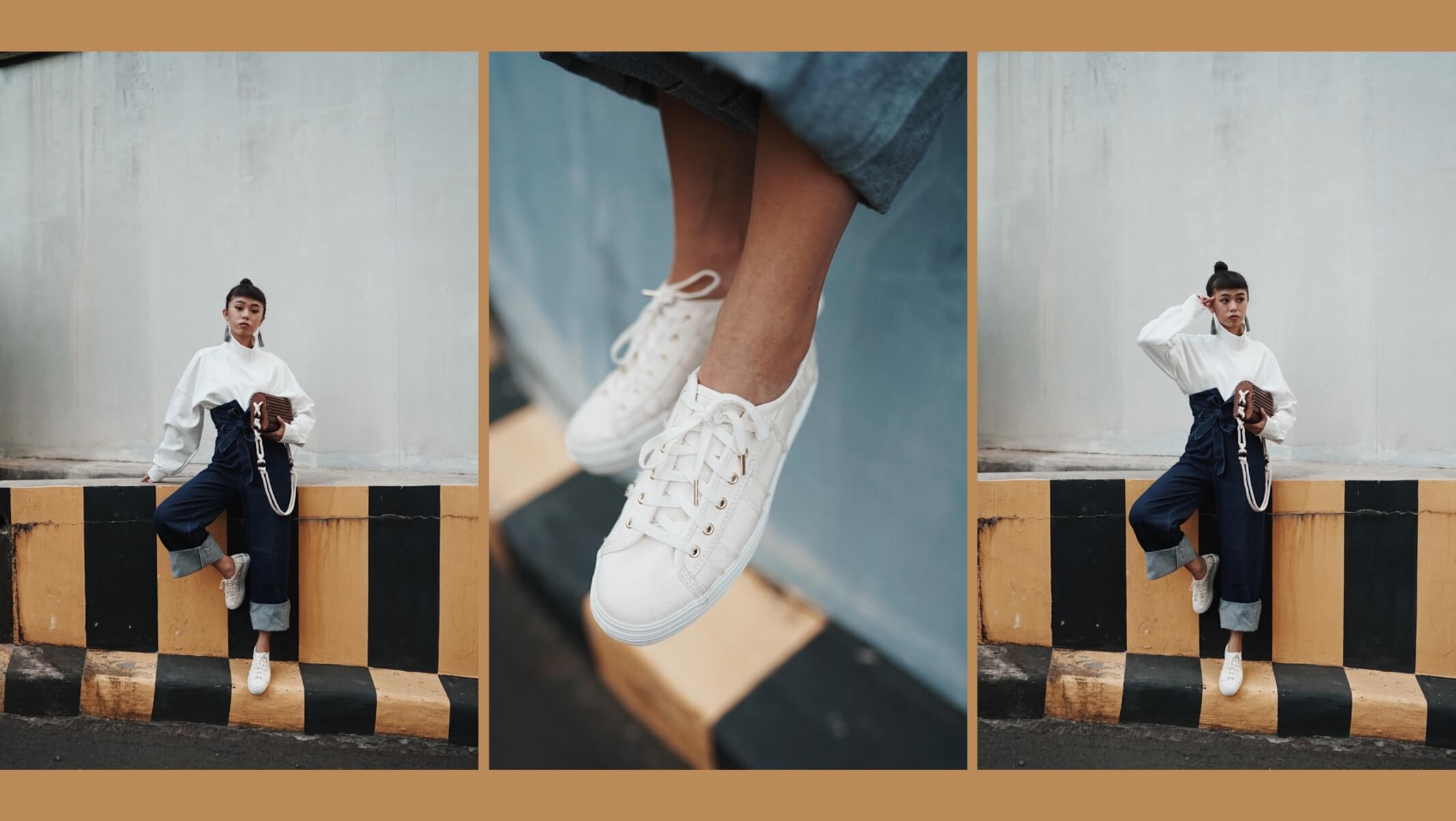 I actually lost count already on how many sneakers that I have; one pairs don't seem enough for me. But if I had to choose one, I'll go with white sneakers. Specifically choosing white over the other colors because I think white colors can match everything very well; while on the other side, I think black is too bold for me.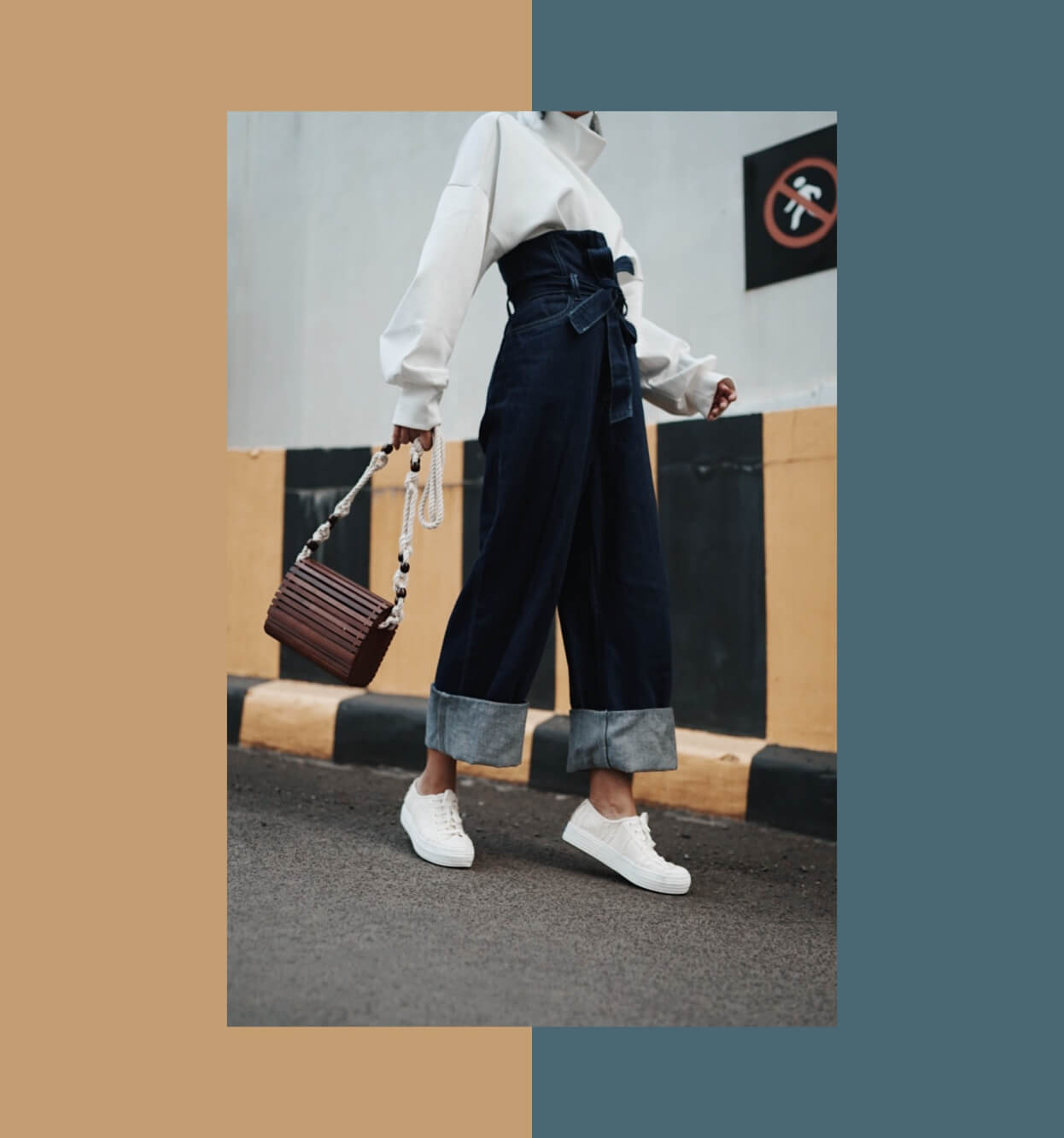 See? I even effortlessly pairing my white sneakers with only turtleneck and denim pants but it made the whole look. Thanks to my lifetime shoes, indeed.
But wait, I'm not saying that I'll only going to wear basic or plain white sneakers though. Details matters! And that's the reason I pick this specific white sneakers. It's from KEDS and it's called "Triple Kick Eyelash Canvas". It channels the frayed hems from the denim so you can see little details just like on the pictures.
Bought this one easily on OnMezzo.com few days ago because I couldn't sleep and what I did was scrolling on their website (re: late night shopping). They have a lot of choices actually, like Paul Frank, Sperry, Wakai, etc. You just need pick the one that you think it will suit you! Then, don't forget to tell me which kind of shoes that you're going to pick for your lifetime shoes! (You can only pick one!)
P.s: Mark on your calendar because on September, OnMezzo.com will launch some fashion guidelines for the fashion enthusiasts, they will keep striving to be the one of the most recognizable E-Commerce in Indonesia!
- Nana -