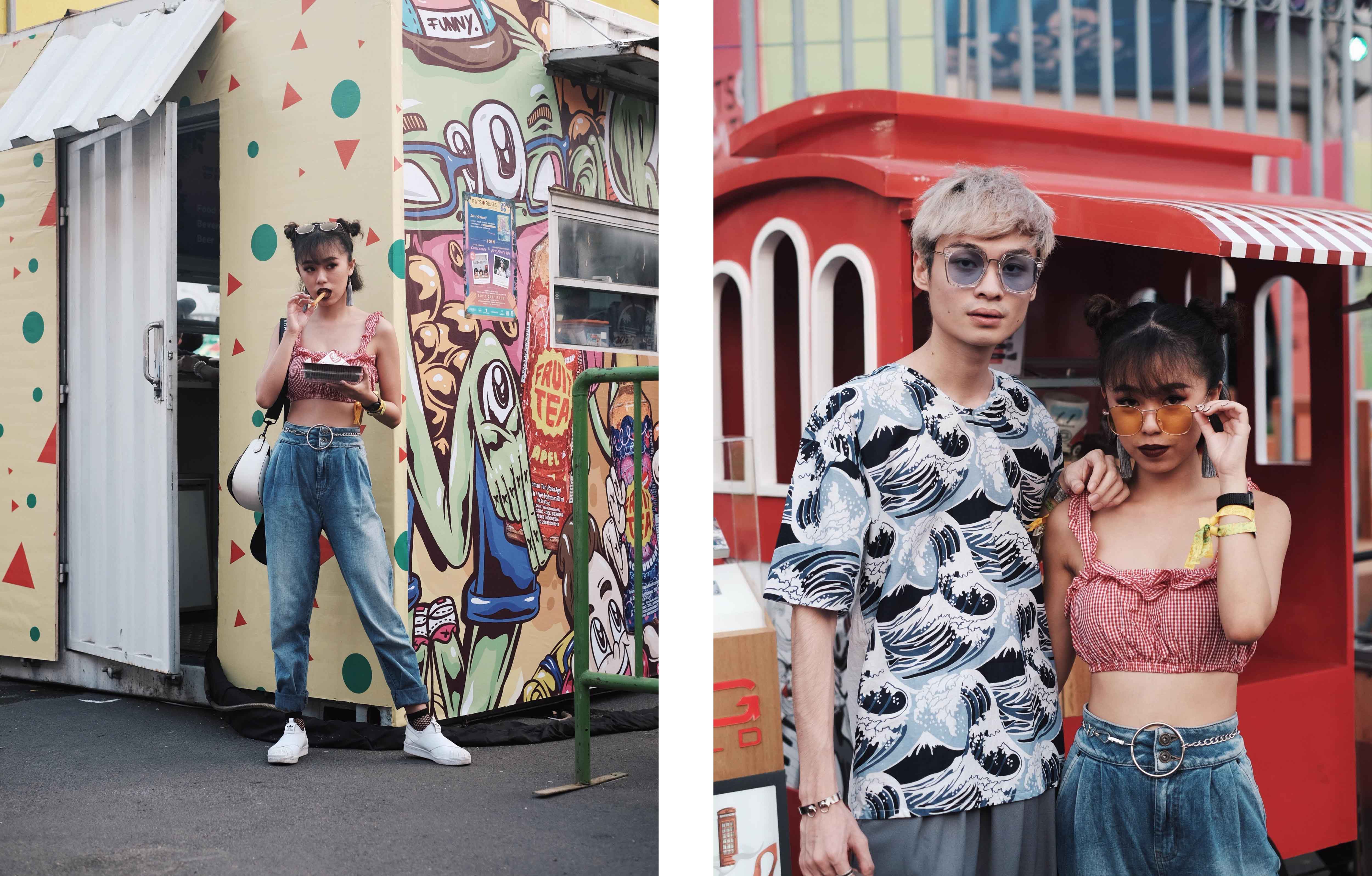 This is the third time I've been to a music festival. I've been to La LaLa Fest and Djakarta Warehouse Project 2016 beforeand I had so much fun there. So here I am, trying to made new experiences by going to other music festival with different vibes and music genre, We The Fest 2017.
I went to We The Fest 2017 for two days, on August 11th and 12th. I went there with so many of friends that I can't even mention one by one because it's going to be friend's lists instead of my We The Fest experiences.But anyway, I've got a big treats from Ismaya Eats & Beats on my first day. They served so many yummy foods from almost every foods and beverages stands, oh and also I've got free beers (whoop!). My first We The Fest experiences got me super excited over everything. I kept strolling around instead of watching the live music, but when it comes to Yuna, Charli XCX and Kodaline, I just can't help it not to watch it and join the crowds. I've seen Kodaline before on La LaLa Fest, so I knew that I wouldn't disappoint with their performances. But I've never seen Yuna and Charli XCX on live stage, so I'm amazed with their performances.
What is more surprisingly was that the President of Indonesia, Jokowi, came and watched Charli XCX performances. He was wearing We The Fest T-shirt (I heard the T-shirt was sold out the next day) and looked chill in the Cabana Banana Lounge. He was too cool to be president honestly.

On the day 2, I was invited by Studio Moral x Generation G for their fashion show collaborations. The fashion show was superb and since it was held on music festival, it's not like any fashion show that I ever seen. I'm so thrilled by how the fashion show went.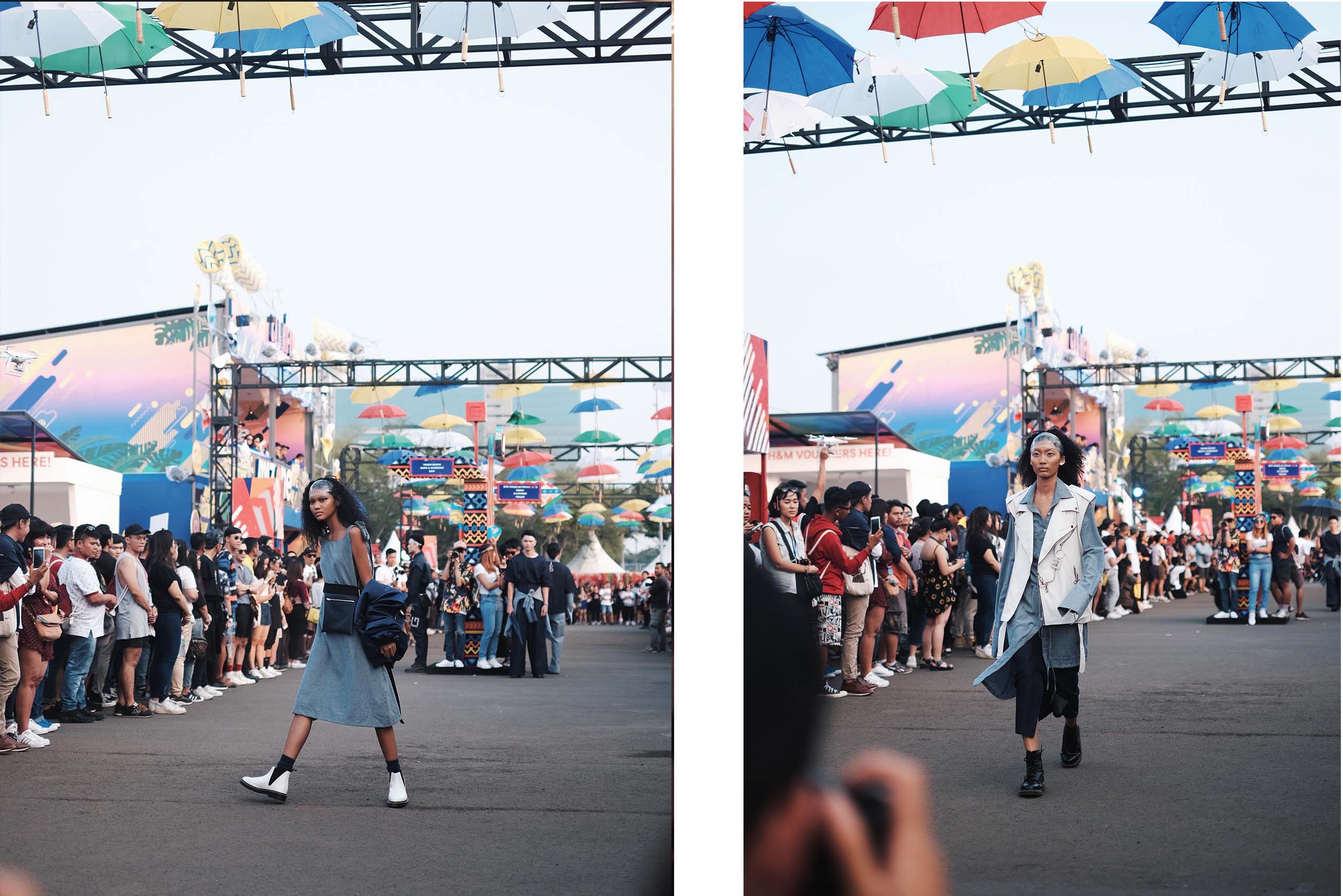 All of the pieces from Studio Moral x Generation G is just also too awesome. It looks so great that if I had those pieces, I wouldn't mind to wear it anytime, anywhere (and I'm not even exaggerating, I mean look at that!). I'm giving my thumbs up for the styling result.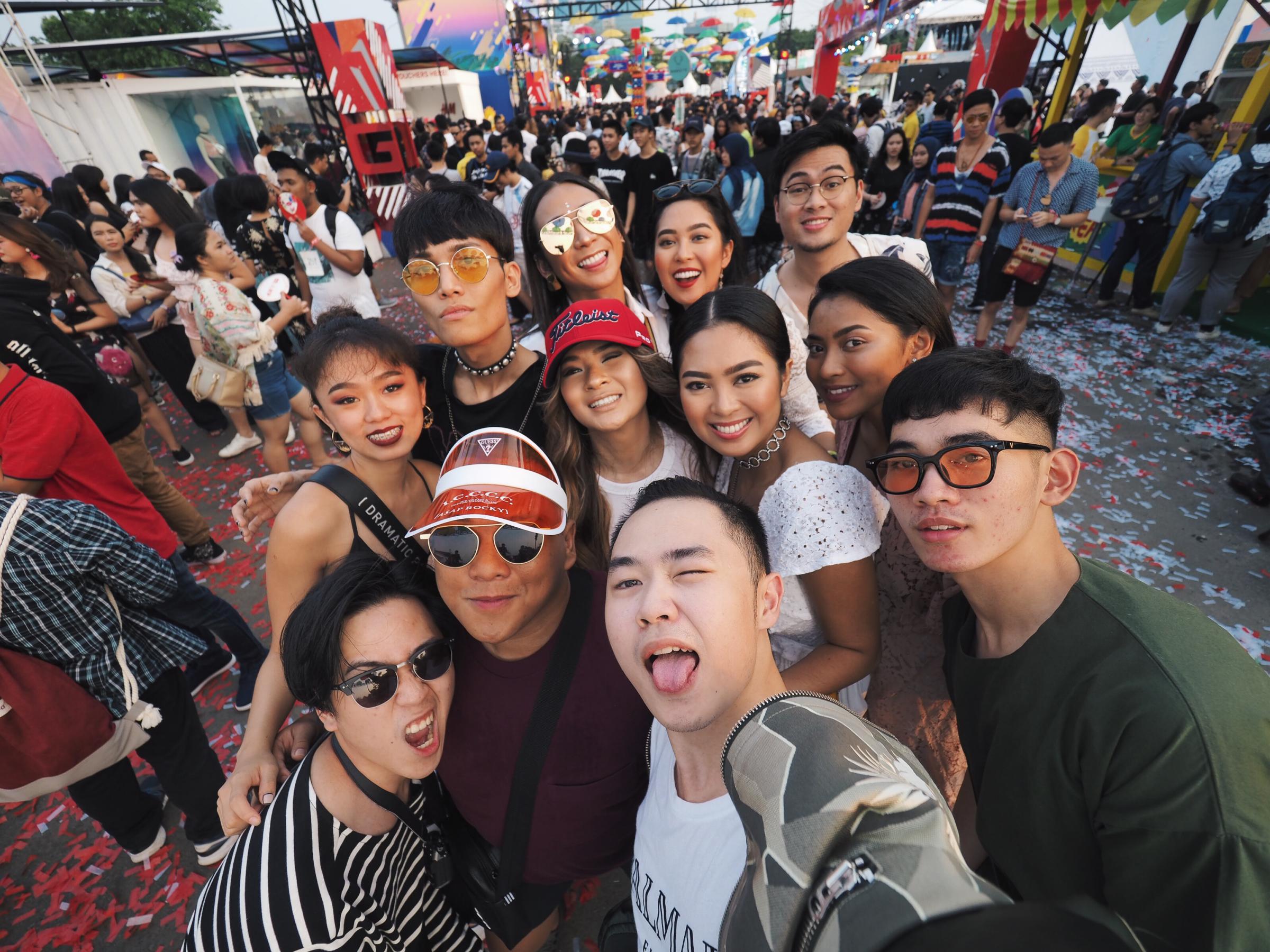 When the show is done, I'm back again with strolling around the places because I didn't get a chance to enjoy the sun the day before, I came when the sun is almost down. But on day 2, the sun was shined so brightly. Well, you know that if the sun shined too bright, you gotta need some ice cream to also brighten up your mood!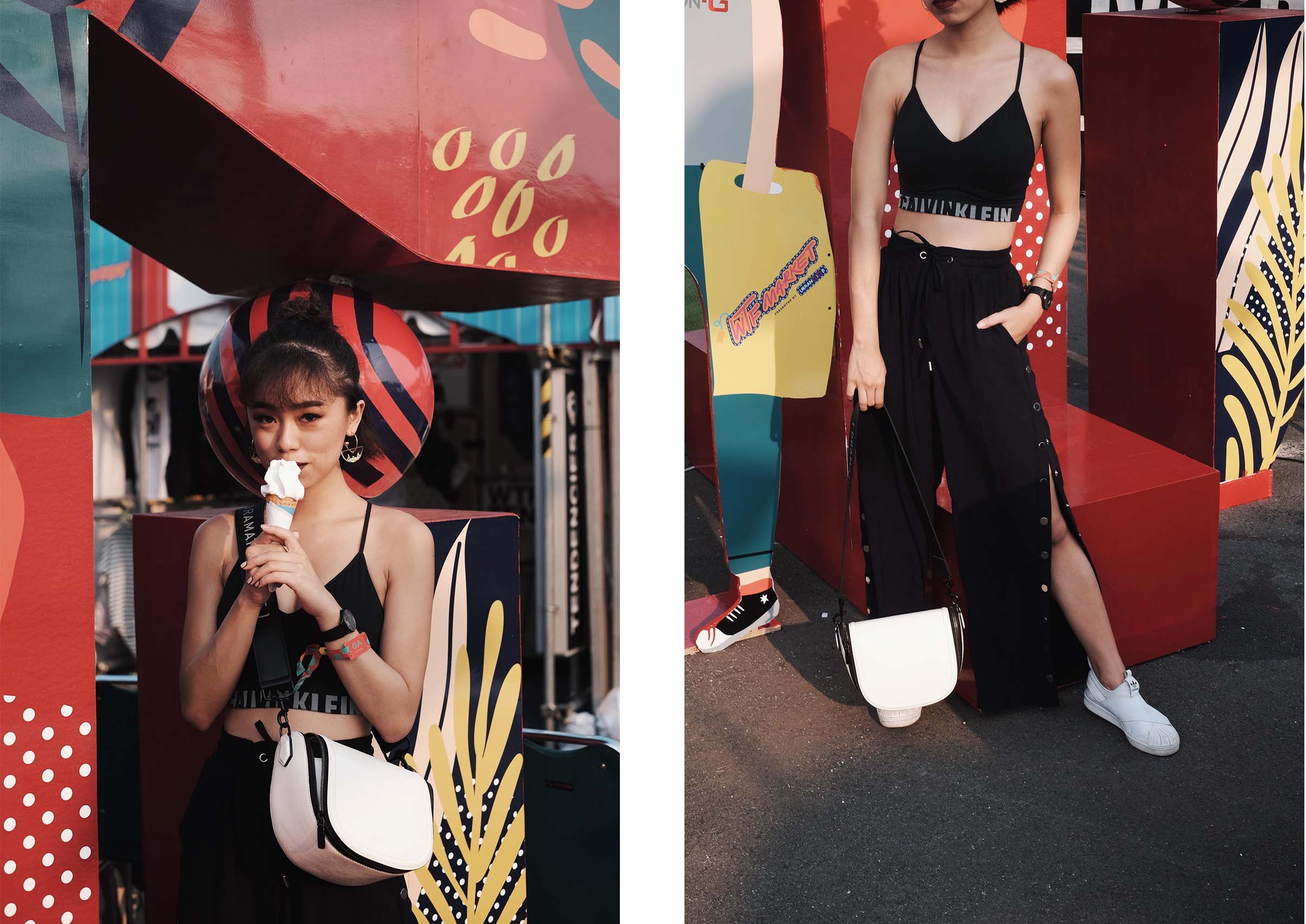 Anyway, my mood was up and all I had to do was wait for Epik High. I just couldn't wait anymore so I stood in the crowds waiting for them to come out from the stage and when they came, it was so AWESOME. I can't never ever describe my excitement over Epik High. My day 2 is finished after Epik High because I was too tired and also I have to catch a flight to Malang the next day, but it was great experiences.
But, no, not really, I'm actually kinda sad because I miss the chance to see G-Eazy on day 3 :'(
-Very Sad Nana-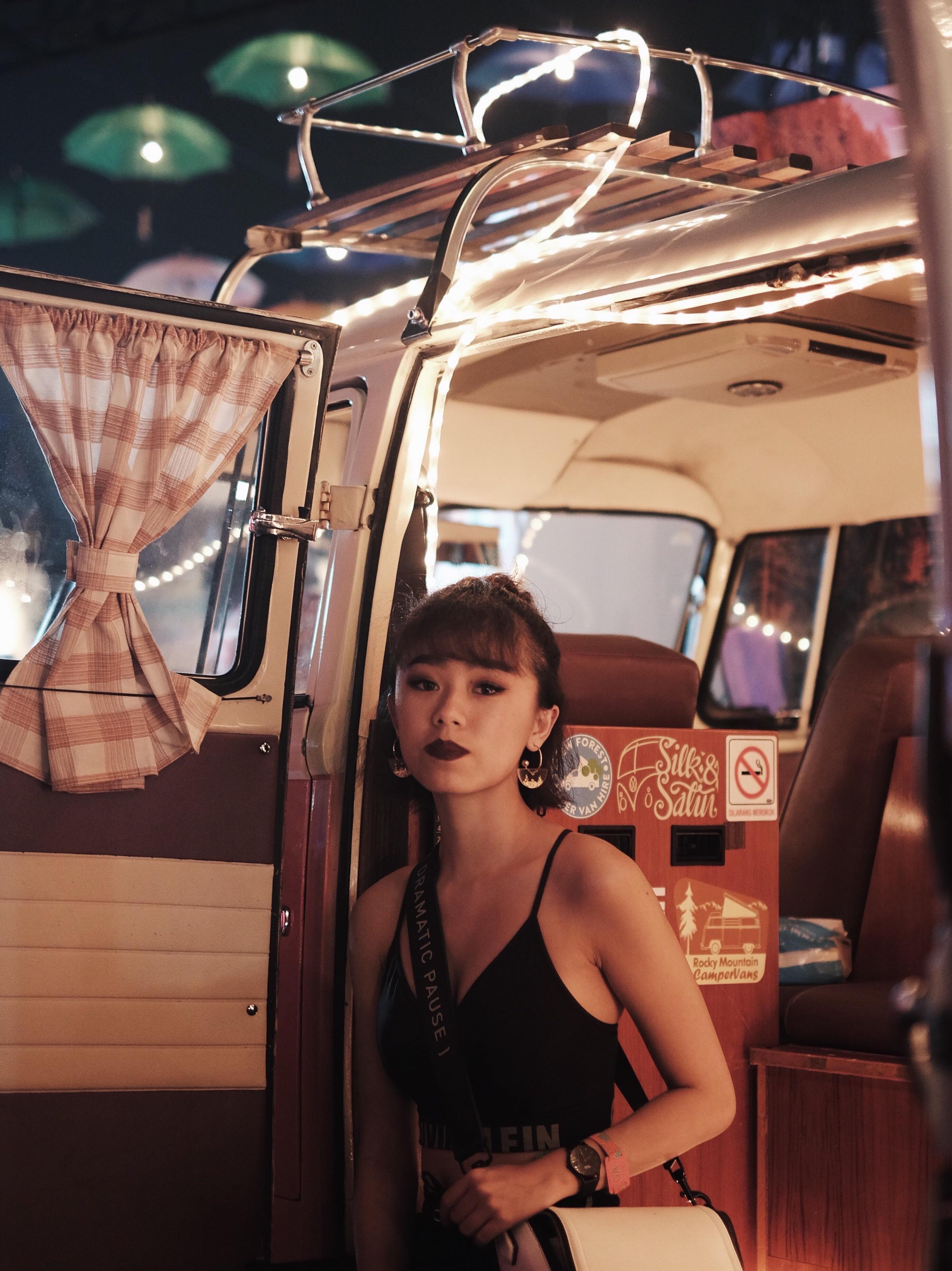 DAY I

Photographer :Raivan (@plainkite)

Outfit Details :

Top : Zara

Pants :Bershka

Belt :Tha Official (@thaofficial_)

Bag : Charles and Keith

Strap Bag :S.Rw (@s.rw)

Glasses :Karamata (@karamata_id)

Watch : Nicole Vienna (@nicolevienna)

DAY II

Photographer :Raivan (@plainkite)

Outfit Details :

Top : Calvin Klein

Pants :Pomelo Fashion (@pomelofashion)

Bag : Charles and Keith

Strap Bag :S.Rw (@s.rw)

Earrings : Theta Jewelry (@thetajewelry)

Watch : Nicole Vienna